8 Ball and 9 Ball Yin-Yang for pool and billiards players that love to play and/or find peace, zen or statisfaction in playing nine ball and/or 8 ball
ner
C//DTD XHTML 1.0 Strict//EN" "http://www.w3.org/TR/xhtml1/DTD/xhtml1-strict.dtd">
545725078
Front
From the Designer
8 Ball and 9 Ball Yin-Yang for pool and billiards players that love to play and/or find peace, zen or statisfaction in playing nine ball and/or 8 ball
---
Want to get your message out loud and clear? Eye-catching banners are just the ticket. These over-sized banners are sure to get noticed and make that statement in big way. Each measures 44" x 30", and are printed on 13oz heavyweight vinyl. With a durable, weather-resistant construction that's ideal for draping outdoors or indoors, these handy banners feature four metal grommets for easy hanging.
Measures 44" x 30"
13 oz. flexible vinyl is weather-resistant
Four metal grommets for hanging
Design Printed on one side
8 Ball 9 Ball Yin Yang Banner
$49.99
AVAILABILITY: In stock
Product Number: 030-545725078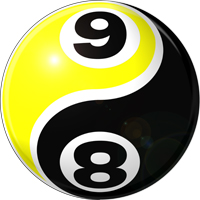 8 Ball 9 Ball Yin Yang
8 Ball and 9 Ball Yin-Yang for pool and billiards players that love to play and/or find peace and zen in nine ball, 8 ball or any other billiards or pool games.