8 Ball and 9 Ball Yin-Yang for pool and billiards players that love to play and/or find peace, zen or statisfaction in playing nine ball and/or 8 ball
dy Bear
C//DTD XHTML 1.0 Strict//EN" "http://www.w3.org/TR/xhtml1/DTD/xhtml1-strict.dtd">
545725083
Front
From the Designer
8 Ball and 9 Ball Yin-Yang for pool and billiards players that love to play and/or find peace, zen or statisfaction in playing nine ball and/or 8 ball
---
Our plush bear is a cutie in his own message-bearing t-shirt and festive red and blue ribbons. Here's a great gift for Valentine's Day, baby showers, birthdays, get well-wishes, a pair of wedding bears, or any reason you dream up. Put a smile on someone's face. Just grin and bear it!
Soft plush fur
11 inches tall
Red and blue bow and t-shirt included
8 Ball 9 Ball Yin Yang Teddy Bear
$14.99
AVAILABILITY: In stock
Product Number: 030-545725083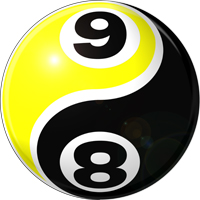 8 Ball 9 Ball Yin Yang
8 Ball and 9 Ball Yin-Yang for pool and billiards players that love to play and/or find peace and zen in nine ball, 8 ball or any other billiards or pool games.