8 Ball and 9 Ball Yin-Yang for pool and billiards players that love to play and/or find peace, zen or statisfaction in playing nine ball and/or 8 ball
psake Box
C//DTD XHTML 1.0 Strict//EN" "http://www.w3.org/TR/xhtml1/DTD/xhtml1-strict.dtd">
545728652
Front
From the Designer
8 Ball and 9 Ball Yin-Yang for pool and billiards players that love to play and/or find peace, zen or statisfaction in playing nine ball and/or 8 ball
---
Perfect for stylishly storing jewelry & mementos, this hardwood box showcases a ceramic tile. Spring-loaded hinged lid stays open and snaps closed.
Made of solid hardwood with high-gloss lacquer finish
Interior is fully lined in velvet; bottom is covered in felt
Measures 5.5"x5.5"x2.25" with a 4.25"x4.25" ceramic tile
Please note: orientation of image seen is for ease of viewing only; design will face the customer on actual product.
THIS PRODUCT IS NOT INTENDED FOR SALE TO, OR USE BY, CHILDREN 12 YEARS OLD AND YOUNGER
IMPORTED
8 Ball 9 Ball Yin Yang Keepsake Box
$22.99
AVAILABILITY: In stock
Product Number: 030-545728652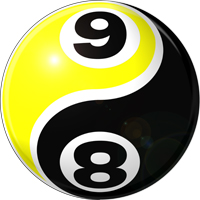 8 Ball 9 Ball Yin Yang
8 Ball and 9 Ball Yin-Yang for pool and billiards players that love to play and/or find peace and zen in nine ball, 8 ball or any other billiards or pool games.