8 Ball and 9 Ball Yin-Yang for pool and billiards players that love to play and/or find peace, zen or statisfaction in playing nine ball and/or 8 ball
inless Water Bottle 1.0L
C//DTD XHTML 1.0 Strict//EN" "http://www.w3.org/TR/xhtml1/DTD/xhtml1-strict.dtd">
545729304
Front
From the Designer
8 Ball and 9 Ball Yin-Yang for pool and billiards players that love to play and/or find peace, zen or statisfaction in playing nine ball and/or 8 ball
---
Approved by lunch ladies and Mother Nature, our 1.0L Stainless Sports Bottle is perfect for green thinkers on the go (or on campus). Eco-friendly and compact, it's sure to quench your thirst for style and refreshment.
Made of 18/8, food-grade stainless steel
No lining & free of toxins
Wide mouth for easy drinking
Holds 1.0 liters (approximately 34 ounces)
Thin profile to fit most cup holders & bike bottle holders
Hand wash only
8 Ball 9 Ball Yin Yang Stainless Water Bottle 1.0L
$16.99
AVAILABILITY: In stock
Product Number: 030-545729304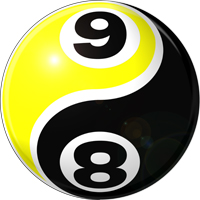 8 Ball 9 Ball Yin Yang
8 Ball and 9 Ball Yin-Yang for pool and billiards players that love to play and/or find peace and zen in nine ball, 8 ball or any other billiards or pool games.