8 Ball and 9 Ball Yin-Yang for pool and billiards players that love to play and/or find peace, zen or statisfaction in playing nine ball and/or 8 ball
in
C//DTD XHTML 1.0 Strict//EN" "http://www.w3.org/TR/xhtml1/DTD/xhtml1-strict.dtd">
545729311
Back
From the Designer
8 Ball and 9 Ball Yin-Yang for pool and billiards players that love to play and/or find peace, zen or statisfaction in playing nine ball and/or 8 ball
---
Heft a cold one in this 22 oz. ceramic stein with gold trim. A great "usable" alternative to the trophy. Make any day Oktoberfest whether with this impressive stein on the shelf or in-hand. Cheers!
Measures 6.75" tall, 3.75" diameter base, 3" diameter rim
Dishwasher safe
Not recommended for microwave
8 Ball 9 Ball Yin Yang Stein
$15.99
AVAILABILITY: In stock
Product Number: 030-545729311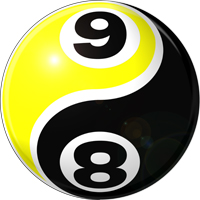 8 Ball 9 Ball Yin Yang
8 Ball and 9 Ball Yin-Yang for pool and billiards players that love to play and/or find peace and zen in nine ball, 8 ball or any other billiards or pool games.