Round Button Featuring the Canadian Flag Biker Maltese Iron Chopper Cross
n
C//DTD XHTML 1.0 Strict//EN" "http://www.w3.org/TR/xhtml1/DTD/xhtml1-strict.dtd">
52073862
Front
From the Designer
Round Button Featuring the Canadian Flag Biker Maltese Iron Chopper Cross
---
Add some fun flair to your life with our unique pin Buttons. Express your humor, views, beliefs or create your very own to showcase your passionate personality with our pin badges.
Canadian Biker Cross Button
$5.49
AVAILABILITY: In stock
Product Number: 030-52073862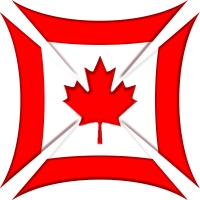 Canadian Flag Biker Maltese Iron Chopper Cross
A maltese biker cross made from the Canadian flag for those bikers, chopper riders and motorcylists that are proud to be from Canada as they ride their motorcycles, scooters, choppers and bikes not only in Canada, but around the world. Makes an excellent gift for anyone that is from Canada, is Canadian and loves the freedom that can only be found on two wheels.