This Martial Arts Therapy Tile Box will help you show your passion and dedication to your martial arts discipline and that it truly is better than therapy
Box
C//DTD XHTML 1.0 Strict//EN" "http://www.w3.org/TR/xhtml1/DTD/xhtml1-strict.dtd">
85265348
Front
From the Designer
This Martial Arts Therapy Tile Box will help you show your passion and dedication to your martial arts discipline and that it truly is better than therapy
---
Safely store jewelry and precious mementos in a style all your own! This artfully crafted hardwood keepsake box features a beautifully designed inset square ceramic tile and a velvet-lined interior to protect special keepsakes. Please note: orientation of image seen is for ease of viewing only; design will face the customer on actual product.
Martial Arts Therapy Keepsake Box
$22.49
AVAILABILITY: In stock
Product Number: 030-85265348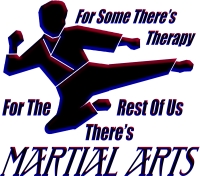 For Some There's Therapy, For The Rest Of Us There's Martial Arts
For some there's therapy, for the rest of us there's martial arts. Who needs therapy; when the martial arts are your outlet? There can be several reasons of why you do not need therapy when you use martial arts as therapy. In martial arts, whether it is taekwondo, karate, kung fu or jujutsu, there is a physical and mental level of discipline that is achieved that overflows into every area of your life, helping you to be able to have respect for others, maintain focus to achieve other goals and also to help overcome problems and situations. Then there is the physical release that martial arts bring whether it is working on your forms, during sparing or breaking boards. Another way that martial arts helps bring tension release and peace top the mind and body is the mental preparation and focus bring a single mind to the task at hand creating self-control, self-restraint and a mental readiness to handle potentially stressful situations and diffuse them easily.