Trucker Hat featuring a Maltese Iron, Chopper Biker Cross Featuring the Royal Scotland Standard Flag
Trucker Hat
C//DTD XHTML 1.0 Strict//EN" "http://www.w3.org/TR/xhtml1/DTD/xhtml1-strict.dtd">
131855025
Front
From the Designer
Trucker Hat featuring a Maltese Iron, Chopper Biker Cross Featuring the Royal Scotland Standard Flag
---
Our trucker hats are the perfect blend of cool, casual style mixed with a bit of attitude. With designs that reflect your passions and personality, this trucker hat is about to become your new favorite accessory.
Royal Scottish Biker Cross Trucker Hat
$13.74
AVAILABILITY: In stock
Product Number: 030-131855025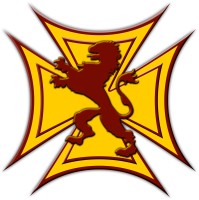 Royal Scottish Rampant Lion Biker Cross
A maltese iron biker style cross made from the Royal Scottish Rampant Lion flag for those bikers, chopper riders and motorcyclists that are proud to be from Scotland or have Scottish roots as they ride their motorcycles, scooters, choppers and bikes not only in the United Kindom, but around the world. This biker cross is a great symbol of strength, pride and valor for anyone from (or is in) Scotland or the UK. Makes an excellent gift for anyone that is from Scotland, is Scottish and loves the freedom that can only be found on two wheels.